Why are dad's so hard to shop for?
My mom is so stiknin' easy!
[Wrap it around a Hershey bar and you have to see the back!]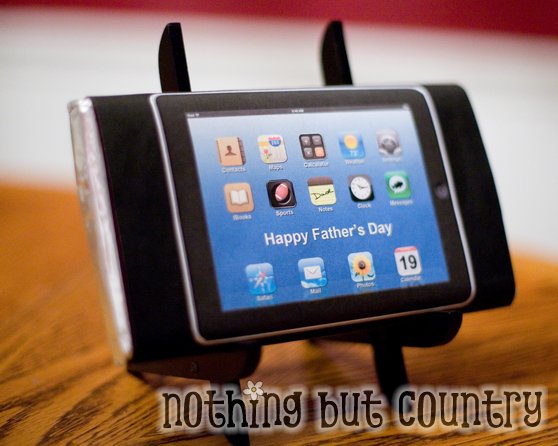 7: A book about Dad @ Design Aglow
8: Tee-rrfic Dad @ Tatortots and Jello
9: Dad, We Love you to Pieces
10: You're an AWsome Dad!
11: Free labels for homemade salsa for dad
12: Make dad a Happy Meal
13: Add a retro dad day label to any food goodie
14:  Check out this iDad free printable card  
15: Personalized paint chip card
16: You're the world's best dad, hands down!
17: Create Father's day breakfast or picnic tradition complete with kid drawn cloth napkins and laminated comic place mats from Daily Kitchen.